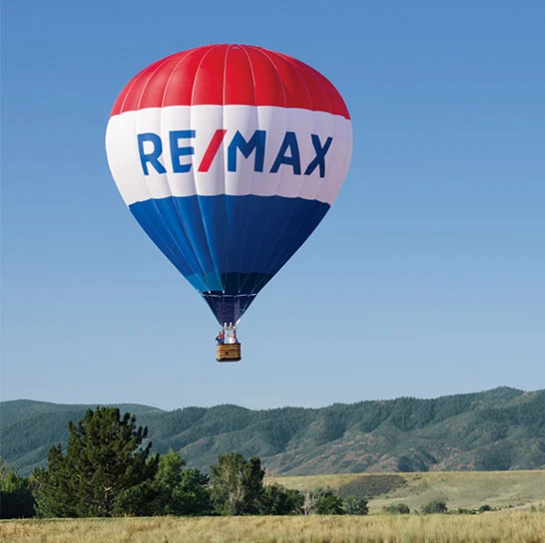 History of the RE/MAX Hot Air Balloon
All brands are represented by something. Whether it is a swoosh that symbolizes one of the biggest brands in the world, a set of golden arches that represent a company that can test even the strongest of will powers, or a balloon that represents one of the biggest names in real estate, icons are arguably one of the most important parts of any brand.
At RE/MAX, the balloon represents so much more than just the company. The balloon represents the hard work and dedication put forth by each and every RE/MAX agent, allowing them to soar high above the crowd. It represents that they will go above and beyond to help you find your dream home, and shows that when you want to work with the best, you know who to turn to. The RE/MAX brand is not only a leader in the real estate industry but is widely known as having the most productive agents in the world.
About the RE/MAX Balloon
The RE/MAX Balloon is one of the most widely recognized symbols in North America and was first seen by spectators of the Albuquerque Hot Air Balloon Festival in 1978. In North America, there are approximately 100 RE/MAX Balloons engaged in promotional programs, with millions of people witnessing this strong corporate symbol each year as it flies high above them in the sky. The RE/MAX Balloon represents an excellent opportunity to create awareness and promote goodwill in the community and takes thousands of people on flights each year.
Have you Spotted the RE/MAX Balloon?
As such a strong symbol, we love to see our happy homeowners enjoying the RE/MAX balloon as it flies above them. Sponsored by RE/MAX offices and agents, the RE/MAX balloon can be found at community and charity events across Canada. RE/MAX offers tethered hot air balloon flights—weather permitting—to thousands of people every year! If you spot the balloon, we want to see your photos! Get your cameras ready to go, and tag us on social media or share using #AboveTheCrowd!
Visit the RE/MAX Special Events Team website for more information about the RE/MAX hot air balloon program.